• Beginner Hydroponic Grower • Bluelab • Bluelab Pen • Conductivity Pen • EC • EC pen • Nutrient Management • Nutrients • pH • pH pen • Plant Nutrients • Testing • Water Quality • Water Testing Tools
Hydroponic nutrients are at the core of good crop management Hydroponic systems are designed to conserve more water and in return provide huge efficiencies because it uses water as the main delivery method of plant nutrients. As nutrients are more directly available to plants, hydroponic systems can eliminate nutrition-based bottlenecks to production. This increases the growing potential of the crop in the systems, making Nutrient Management the cornerstone of a well-run Hydroponic FarmSo what exactly are these plant nutrients?Plant growth, function and reproduction relies on 16 essential nutrients.3 of these 16 nutrients are available through air (CO2) and water (H2O),...
---
• Auto Dosing • Automated Dosing • Automation • Bluelab • Bluelab Peripod L3 • Bluelab Peripod M3 • Bluelab Pro Controller • Dosing System • EC • Fertigation • pH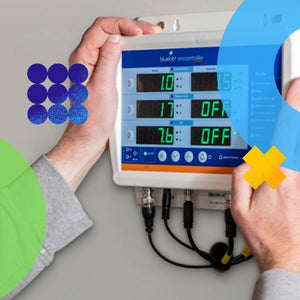 Take the complexity out of reservoir management, and make precision farming easier than ever before. Let's look at why you need to invest on a reliable Auto Dosing System for your Hydroponic Farm, and how to choose one that works best for your growing operation.
---
• Bluelab • EC • EC pen • Grower tip • pH • pH pen • Testing • Tools • Water • Water Quality • Water Testing Tools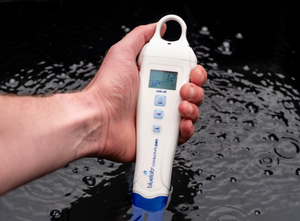 The quality and content of the water you use is key to the success of your growing system. Here's why!
---
Introduction to the NFT System The NFT (Nutrient Film Technique) is a high yield technology crop production system, and requires both skill and experience from its users if the best results are to be obtained. NFT Farming achieves high production and product quality through its effects on crop nutrition and water relations and by providing its users with additional opportunities to influence plant growth and development in more productive ways than can be achieved in older types of conventional culture. A thorough knowledge of crop cultural practices and especially of environmental control is needed, and NFT Farming of itself will...
---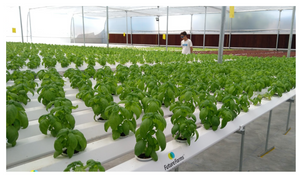 An Introduction to Hydroponic Systems Hydroponics is the process of plant cultivation without the use of natural living soils. It is used because soils are inconsistent from place to place and time to time, and because they can contain microorganisms and insects that are harmful to plants. In order to achieve maximal growth rates - a grower or farmer must be able to control moisture, air, temperature, and nutrients in the root zone, and hydroponic systems function as tools for high precision root zone management.  The advantage of Hydroponics at home is that Hydroponic systems operate in the most efficient...